Discover the Passport feature on Carimmat
Have you ever heard of the Passport feature? Read the article if you want to know more!
What is the Passport feature?
Passport is a new feature that Carimmat has developed on the application. It allows you to meet users and talk to them on the other side of the world.
Initially, Carimmat allows you to meet people by license plate. Then, the application diversified and added a functionality: geolocation.
You can now meet people while driving (in traffic, in a parking lot...) and close to home.
The Passport feature adds a third way: the remote meeting. This last one is available on the Premium version, and adds a real added value to the app.
The icon of a small van symbolizes Passport, in reference to displacement and travel. Thanks to it, you can meet thousands of people, without being restricted by distance! 🚐
How to use Passport?
Using this option is easy. To have access to the Passport feature, you need the Premium version.
Then, you just need to change your location. You can find it on your profile. You just have to click on "Edit my profile" > "City of residence" > "Add a new location".
Another manipulation is possible from the central tab, "Around you" (symbolized by a magnifying glass). You click on the little van in the upper right corner, next to the icon to refresh the page and you will arrive at your destination. You will be on "International Passport" and will only have to "Add a new location". And there you go, you are ready to use Passport.
Moreover, it is possible to return to a city you have already been to. To do this, you just have to look at your history, accessible from the page of the said functionality. You will have a shortcut to go to one of the last 4 places you visited.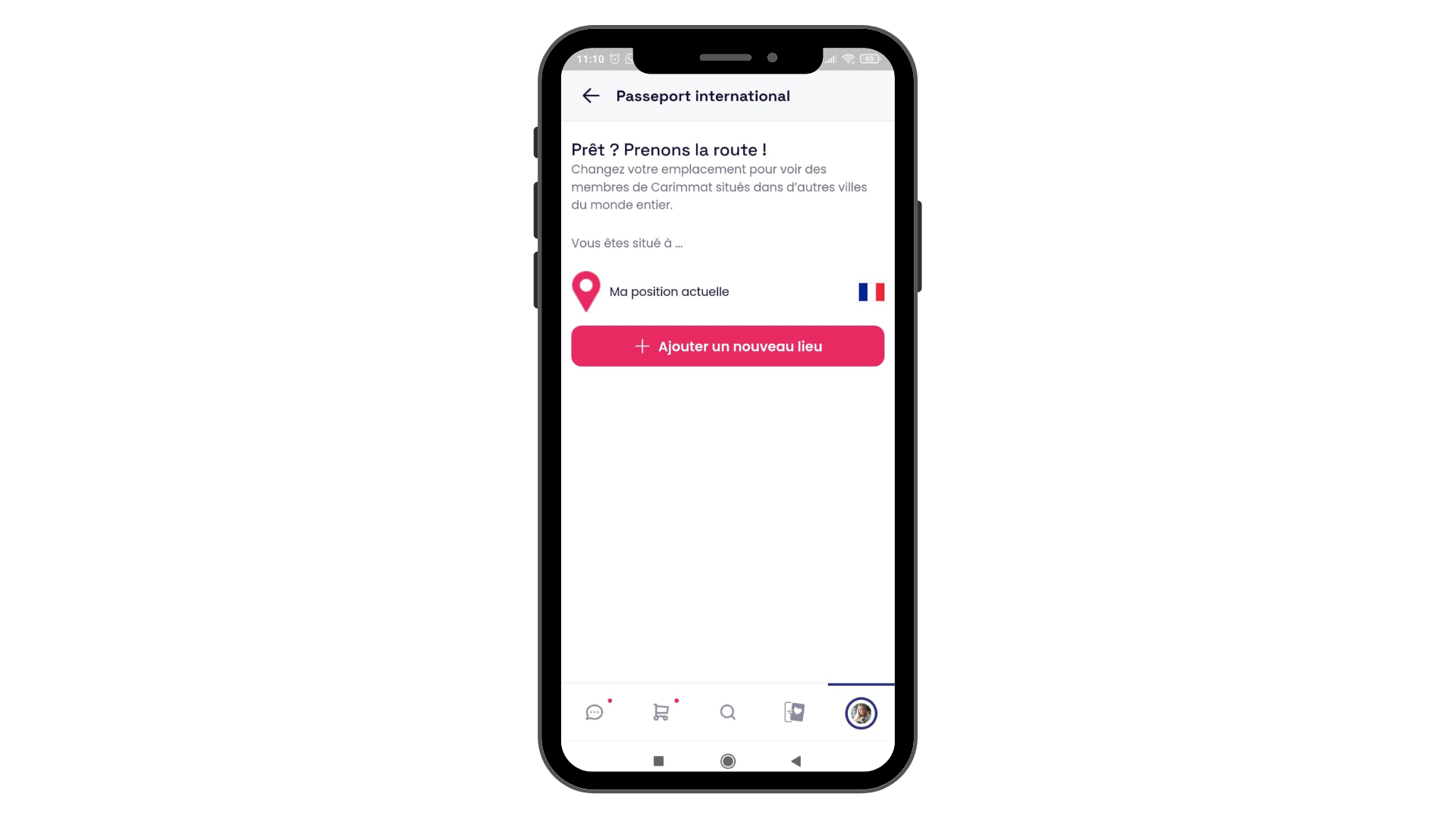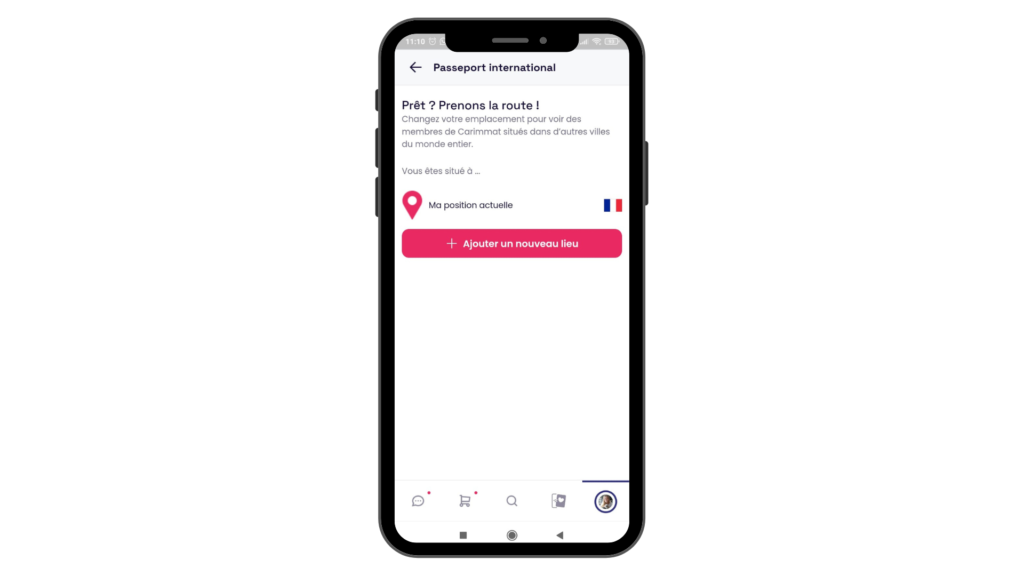 Other features on the app...
The application is constantly being developed and still has many surprises in store for you! Features against cyberbullying have already been implemented in the previous version. For example, you can't be spammed by other users because you can only send one contact message.
In the same way, the sent/received photos are automatically blurred to avoid an unpleasant surprise. Who likes to receive a Dick pick (see definition)? If you want to open it, you can choose to remove the blurring (at your own risk).
The media has reported on these rather innovative features, such as France Inter or even Le Progrès. The founder of the application also spoke in Nice Matinexplaining that: " We make it a point to keep our members safe by protecting their data and fight harassment with a feature that prevents one user from sending multiple messages in a row to another."
Furthermore, Carimmat has also developed the Swipe-up, to send a match to the profiles that match us. This feature is very popular with users on dating applications.
And you won't be disappointed! Other options are under development and promise great surprises! So stay tuned (especially on @carimmat) to follow the next features.